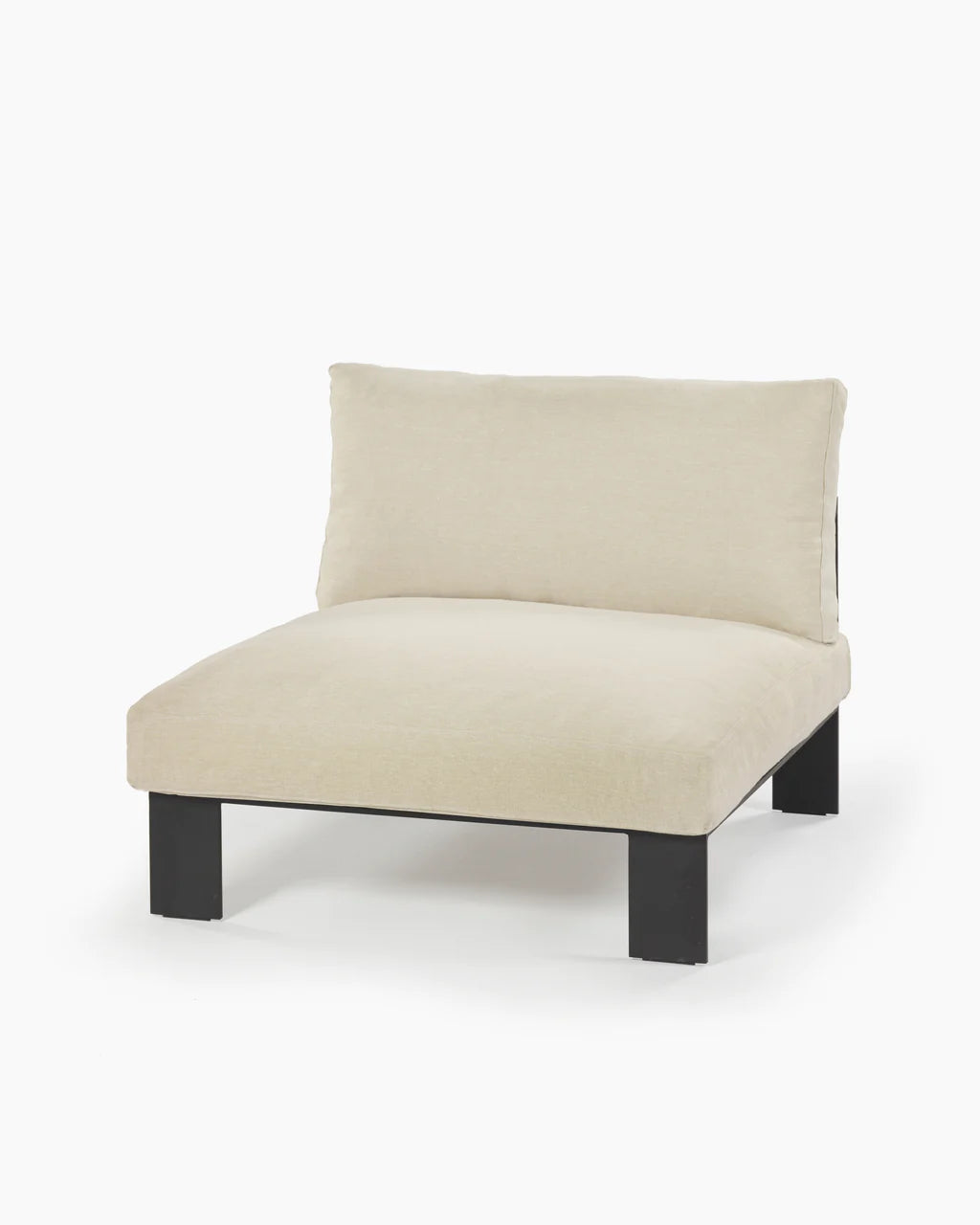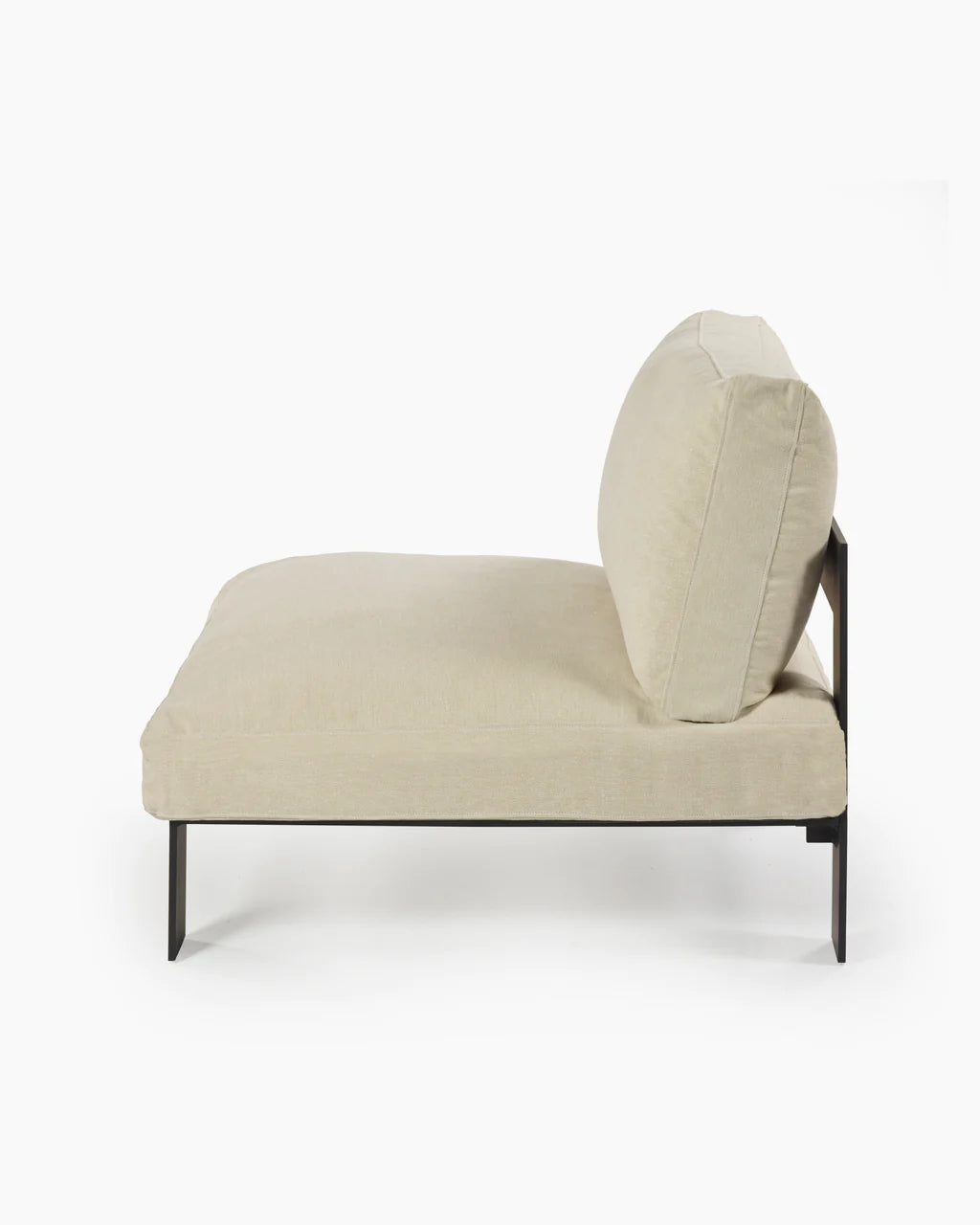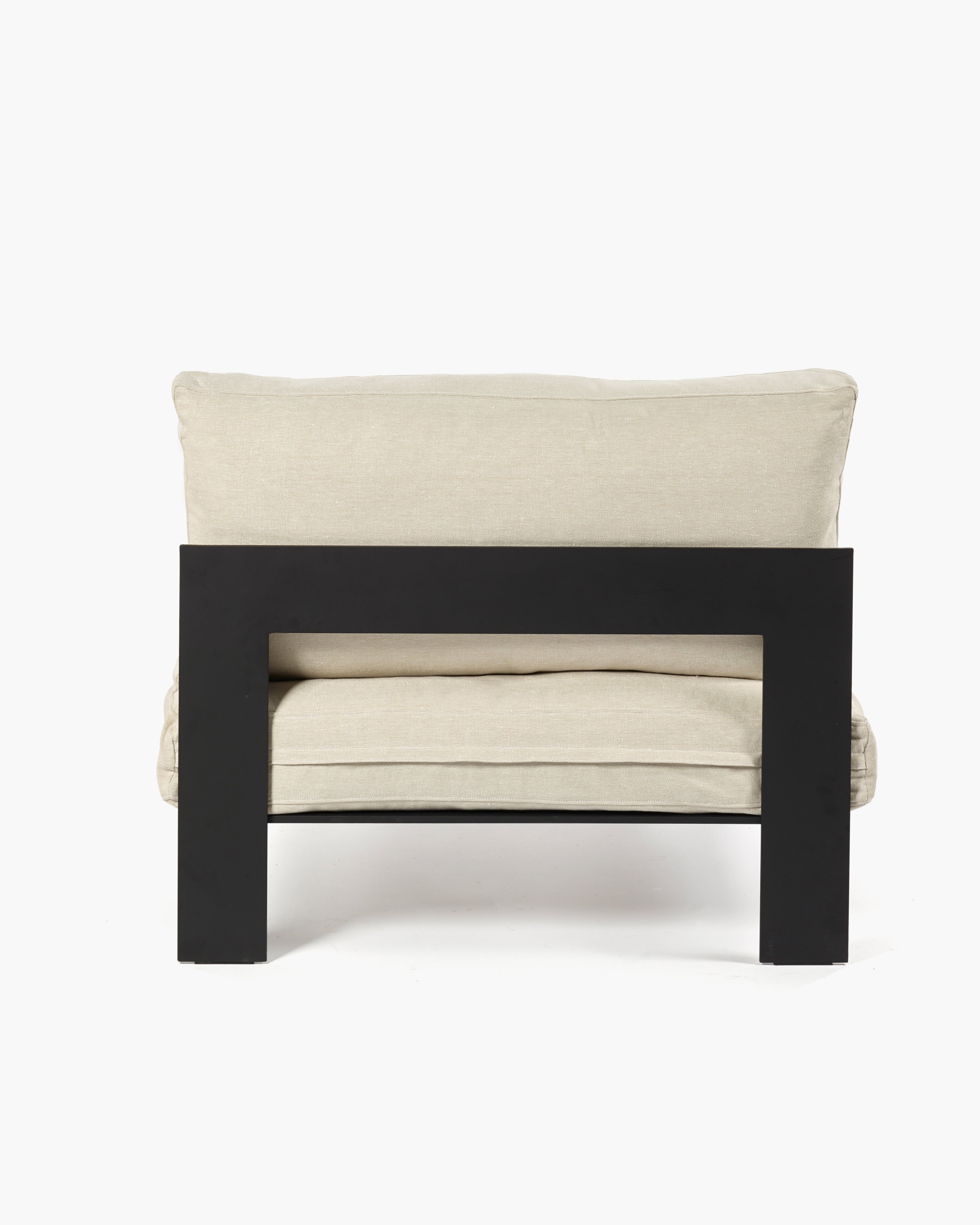 Bench one seater ~ by Bea Mombaers
---
"I love taking indoor life outdoors and vice versa." Aldus Bea Mombaers, de ontwerpster achter deze modulaire loungebank voor Serax.  De sofa collection bestaat uit een 1- 2- of 3~zits, een hoekelement en een hocker. Dit is precies te combineren tot jouw comfortabele droombank. Het zwarte aluminium frame is eenvoudig te verplaatsen en is uitgerust met zachte kussens in zowel indoor als outdoorkwaliteit. 
Nieuwsgierig geworden? Kom de bank op afspraak bezichtigen, evenals de verschillende kleuren. 
Colour: Ivory (diverse kleuren verkrijgbaar)
Dimensions: 91L x 91D X 58H (cm)
Material: Aluminium & bekleding naar keuze
Delivery time: 2-3 weken
More info: (about shipping, deliveries, special requests, … ) 
Please send us an e-mail to info@theslow-store.com. 
---