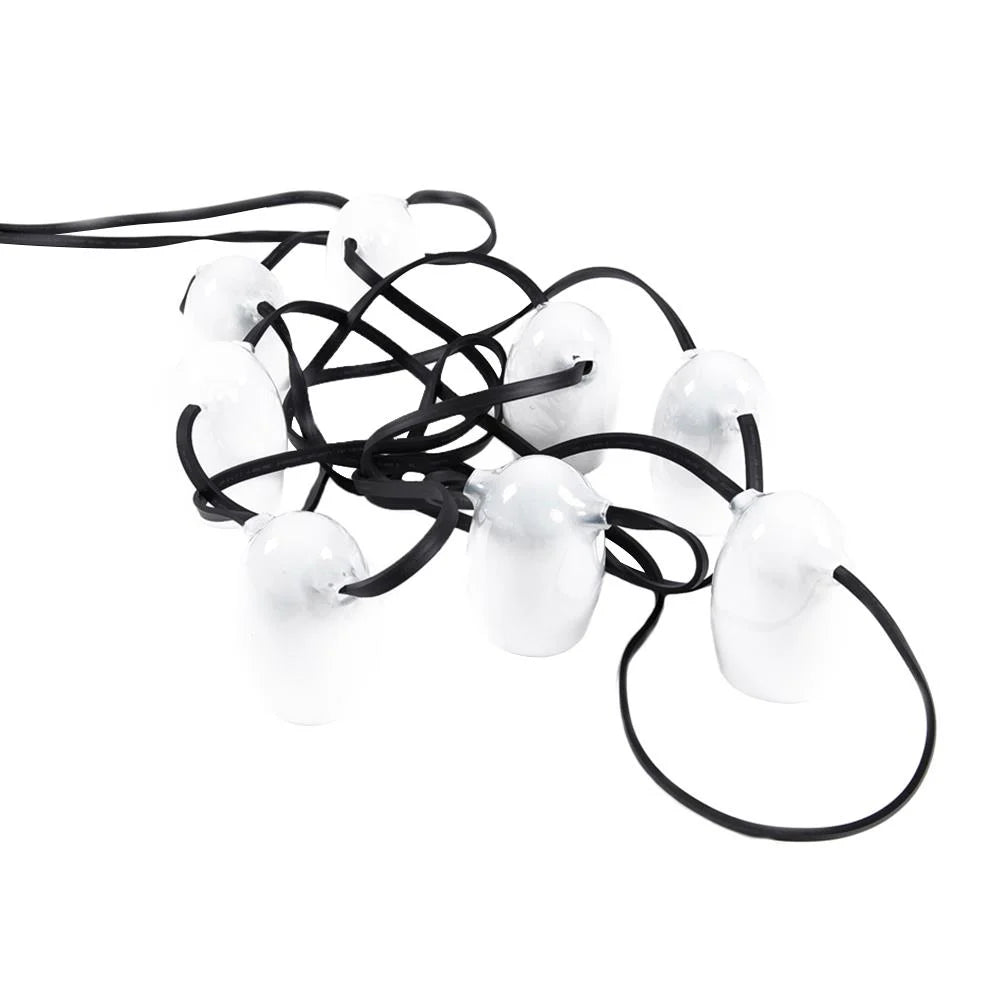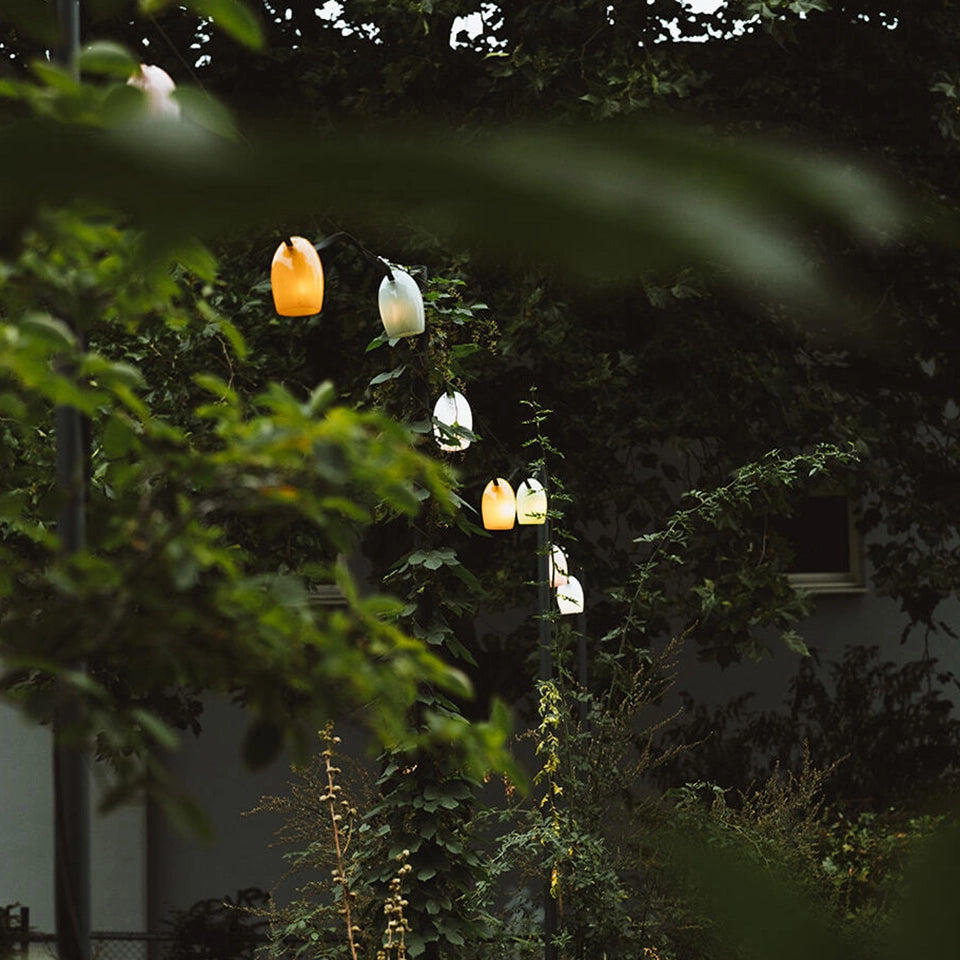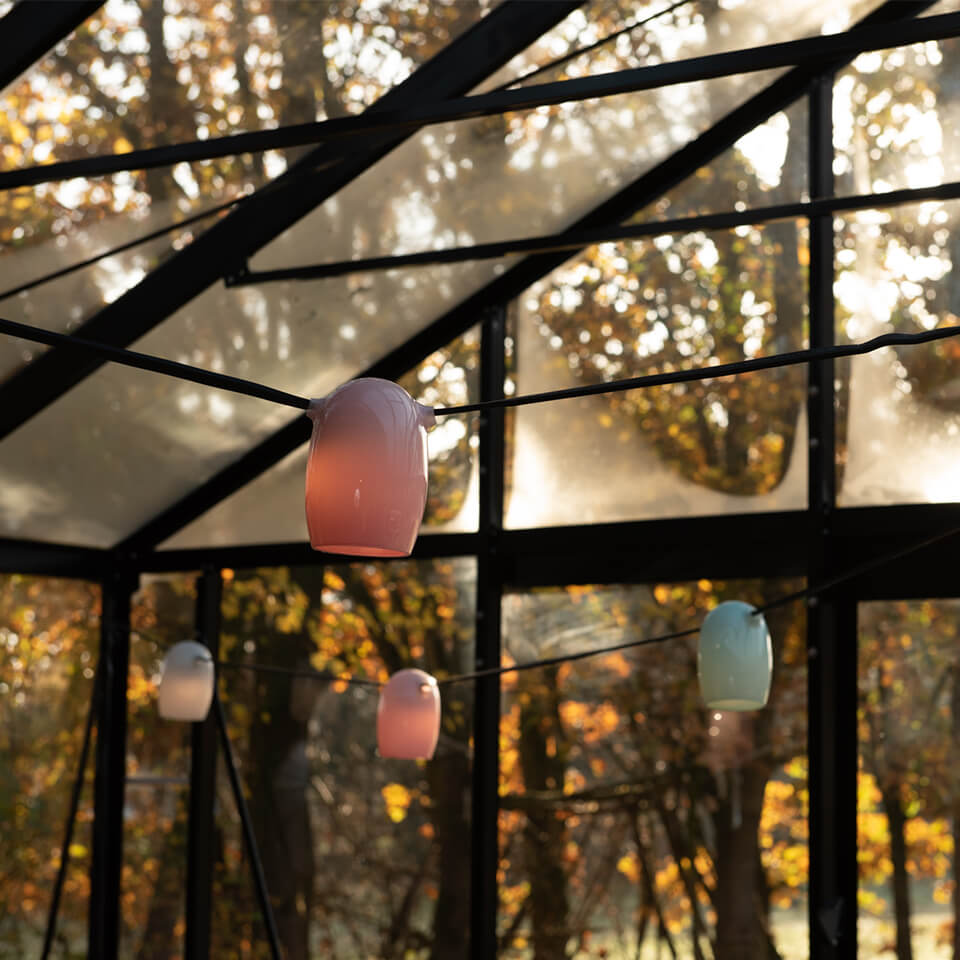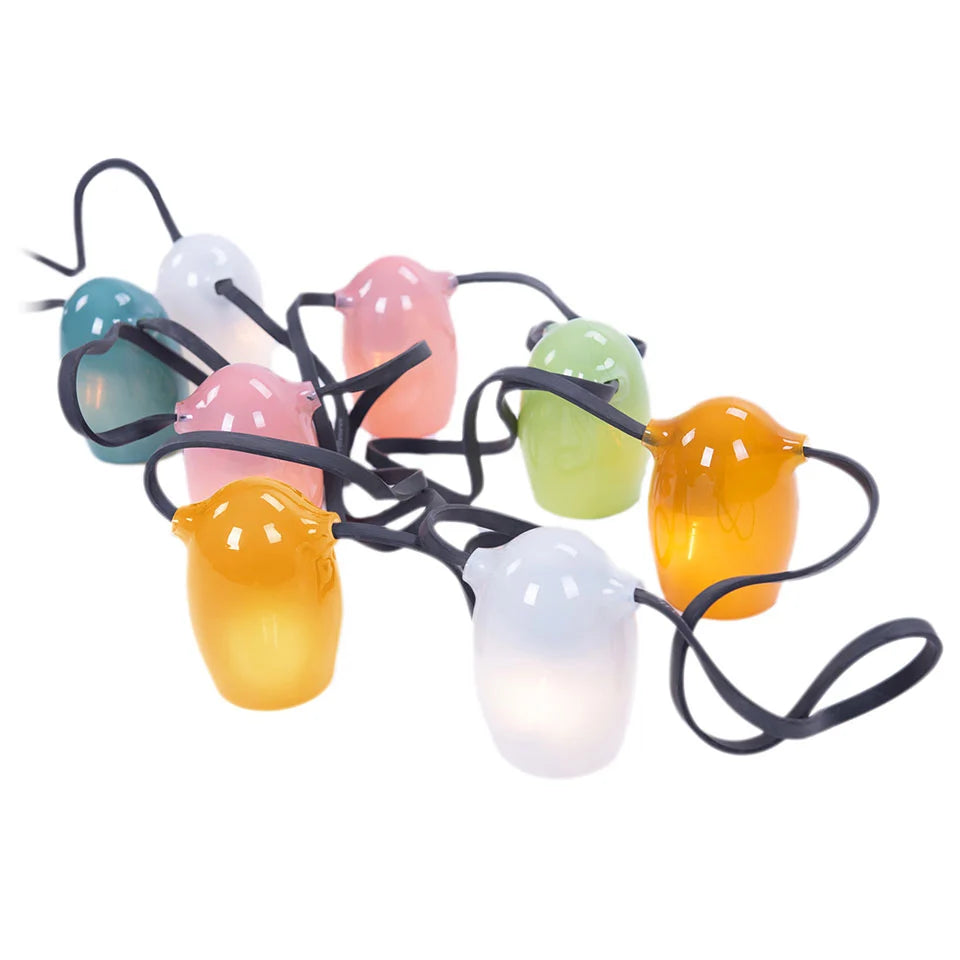 ---
De Stringlight van Weltevree met mondgeblazen glaskapjes zorgt voor vrolijke sfeerverlichting voor binnen en buiten. De glazen kappen zijn gekleurd en gecoat en kunnen het hele jaar door buiten blijven hangen. De mondgeblazen kapjes transformeren een klassieke prikkabel in de charmante Stringlight. 
Hang de Stringlight op boven de tuintafel, onder de veranda, of tussen bomen. Geniet van uw sfeerverlichting tijdens gezellige borrelavonden en etentjes in de tuin. 
De stringlight moet op minimaal vijf punten worden bevestigd om te veel druk op de uiteinden te voorkomen.
Inclusief lichtbronnen. 
Colour: Beschikbaar in 2 varianten (wit of gekleurd)
Dimensions:
12 meter toegevoegde kabel ~ 4 meter van het stopcontact tot het eerste glazen kapje ~ 2 meter tussen het laatste glazen kapje en de haak ~ 90 centimeter tussen elk glazen kapje.
Material: Glas
Delivery time: 1 week
More info (about shipping, deliveries, special requests, … )
Please send us an e-mail to info@theslow-store.com.
---